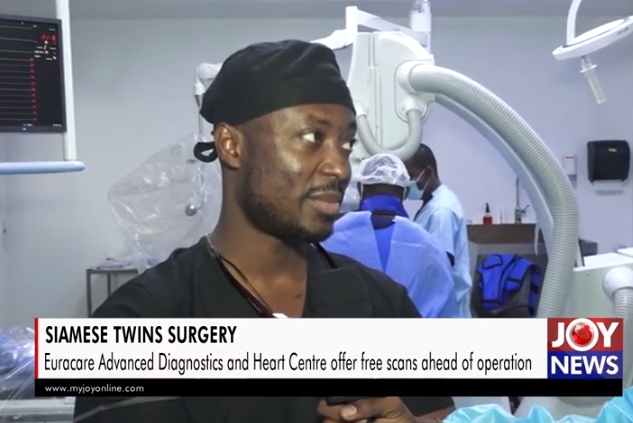 First time in Ghana, Euracare Advanced Diagnostics and Heart Centre provides free Cerebral Angiogram for Conjoined twins (Craniopagus).
As part of preparing for a life-saving separation surgery for the twin babies, Euracare Advanced Diagnostics and Heart Centre carried out an angiogram on June 4th, which will be the first out of several scans the twins will be subjected to in the next 12 to 18 months for the separation.
It took 6 hours for a team of 13 medical staff including four anesthesiologists to transport the babies and administer the scans.
Craniopagus are exceedingly rare, with an incident of one in 2,5 million birth, making it difficult for surgeons to master all techniques around such cases. Euracare assembled its best team to undertake this complex procedure as a Corporate Social Responsibility initiative.
The success of this operation will make history as this is the first attempt to separate conjoined babies at the head in the country.
Euracare's team is extremely proud of being part of this pioneering medical procedure in Ghana.