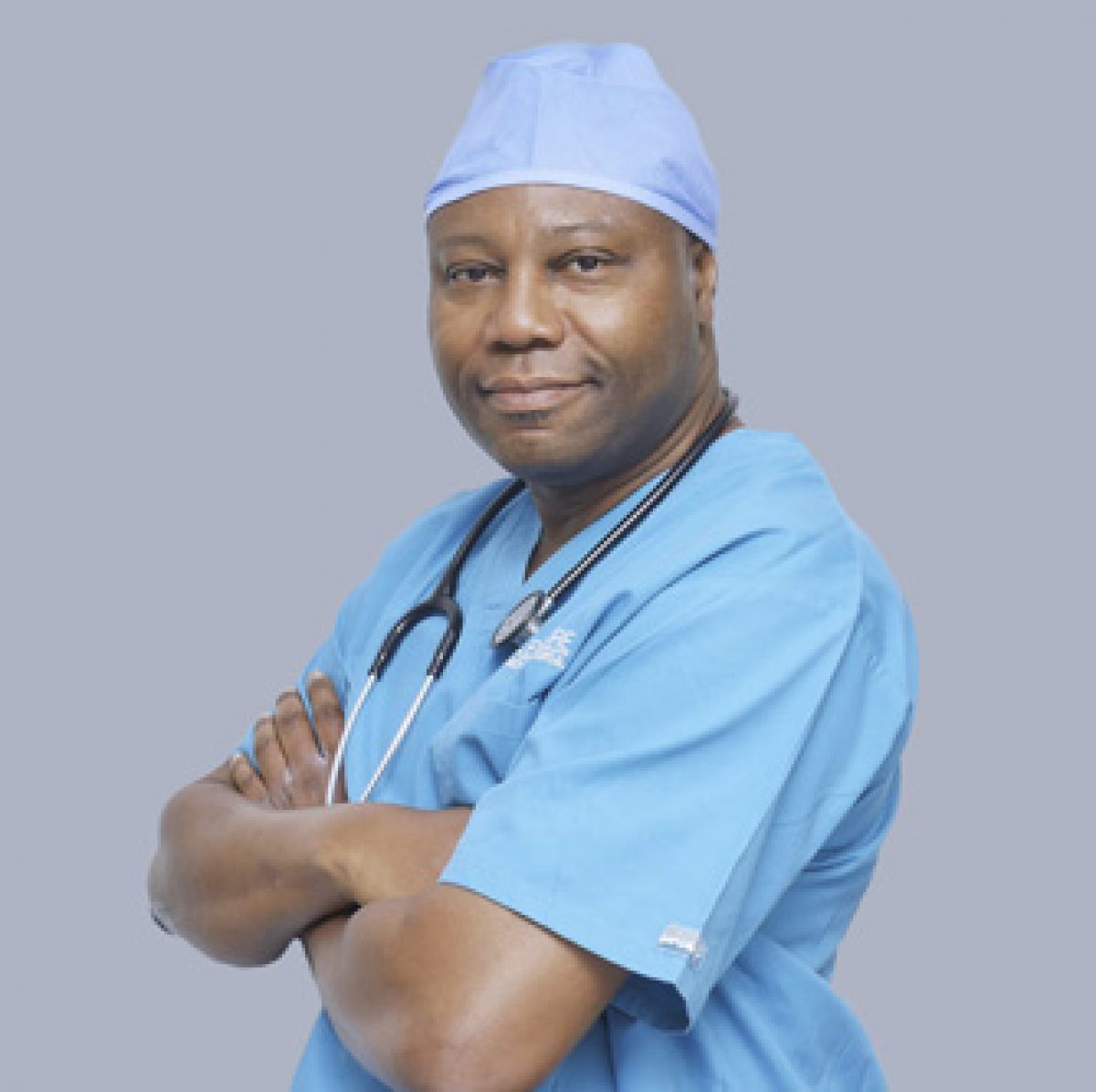 Hospital :
Euracare Nigeria
Address :
293 Younis Bashorun Street cnr Jide Oki Street, Victoria Island Lagos, Nigeria
Booking :
+234 700 3872 2273
Speciality :
Anaesthesiologist
Degree :
B.Sc. (Hons) MBBS, FRCAI, AFICM
Dr Oyesola obtained his basic medical qualification at the College of Medicine, University of Lagos in 1986, before going to the United Kingdom and the United States to complete post-graduate training in anesthesia. He was appointed as consultant in anesthesia and critical care in the UK National Health Service (NHS) in 1999. He was also a foundation instructor and honorary senior lecturer at the medical simulation center at the Imperial College School of Medicine in London. Dr Oyesola returned to Nigeria from the UK in 2015 to found Anaesthesia and Critical Care (A3C). A3C is Euracare's exclusive provider of anesthesia, intensive care and pain management services.

Programs + Specialties
Anaesthesia and critical care
Research Interests
Anaesthesia and critical care and pain management
Training + Education
College of Medicine, University of Lagos. Specialized trainings in anaesthesiology and critical care in UK and US