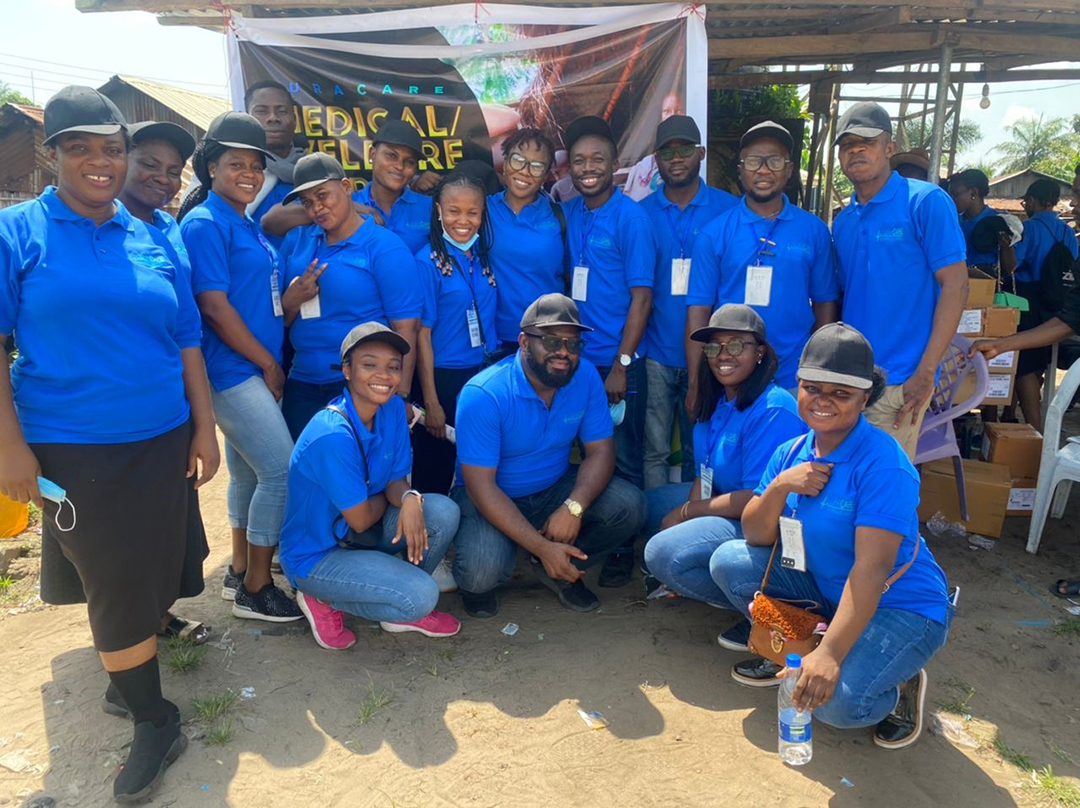 Euracare Multi-Specialist Hospital Nigeria – in collaboration with its sister company Assene-Laborex – embarked on its second annual medical mission to the village of Iba Oloja in Ibeju Lekki, Lagos State, Nigeria in November 2021. The first medical mission took place in November 2020 in the remote village of Ijale in Ogun State where about 1000 people received medical and humanitarian help.
At Iba Oloja, the mission saw treatment being administered to the community, as well as clothing and food supplies donated to adults and children from two villages.
Iba Oloja is a remote village that can only be accessed via water way. Its inaccessible road infrastructure makes it difficult for villagers and aid workers to travel to and from. Furthermore, the village endures unreliable and limited access to electricity, clean water, and other necessary social amenities.
Approximately 300 villagers, both adults and children, were screened for malaria, high blood pressure and diabetes. Medical doctors and nurses also saw patients for skin diseases and infections, eyesight testing and treatment and treatment of specific illnesses such as respiratory tract infection.
In total, life-saving medication worth approximately NGN 2 million were distributed during the mission apart from other supplies.