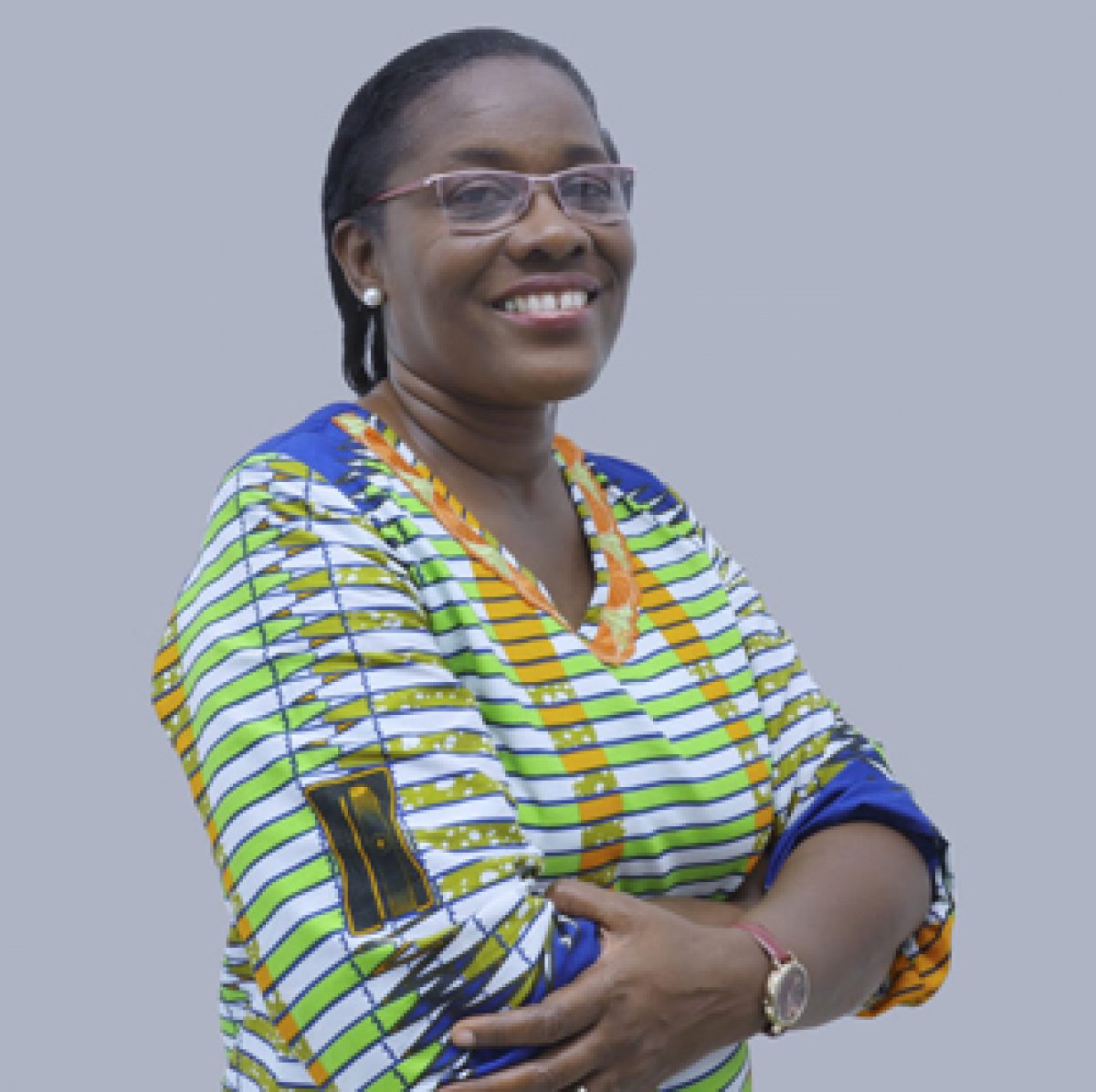 Address :
24 Peter Ala Adjetey Ave, P.O. Box CT 1235, North Labone, Accra, Ghana
Booking :
+233 500 809 024
Speciality :
Consulting  Pulmonology
Degree :
MB.ChB., FWACP, MSc, FGCP
Dr. Audrey Forson is a Pulmonologist, a graduate of the University of Ghana Medical School, a Fellow of the West African College of Physicians (WACP) and Founding Fellow of the Ghana College of Physicians and Surgeons (GCPS). She obtained a Masters of Science degree in Respiratory Medicine from the Imperial College of Science, Technology and Medicine, University of London, UK and had her training as a pulmonologist at the Brompton Hospital, London.
Dr. Forson is a member of several international thoracic societies including: the Pan African Thoracic Society (PATS), European Respiratory Society (ERS) and the American Thoracic Society (ERS), and a founding member and first president of the Ghana Thoracic Society (2014 to 2018).
She is a physician/pulmonologist in the Department of Medicine of the Korle-Bu Teaching Hospital, Accra, and was head of the Department of Chest Diseases in the hospital from 2005 to 2016. As a senior lecturer at the University of Ghana Medical School she has been involved in both undergraduate and post-graduate training for many years, and was the Vice-President, of the Division of Physicians of the GCPS from 2018 to 2022. She is an examiner for the West African College of Physicians, and the Ghana College of Physicians and Surgeons.
Dr. Forson keen on establishing pulmonology laboratories equipped for the investigation of respiratory and allergic disorders, including bronchoscopy and the establishment of full lung function testing. She has been active in developing the lab for the diagnosis and management of tuberculosis, and MDR-TB surveillance. Other interests include diagnosis and management of asthma, COPD, lung cancer and interstitial lung disease. She is a member of the committee of experts for the production and review of the Ghana Standard Treatment Guidelines, including the national treatment guidelines for COVID-19, and is also a member of the Joint COVID-19 Vaccine Safety Review Committee.
Degrees
University of Ghana Medical School, Accra, Ghana
West African College of Physicians
Imperial College of Science, Technology and Medicine. University of London, UK
Ghana College of Physicians and Surgeons, Accra
MB.ChB. Medicine/Surgery
Fellow (FWACP). Internal Medecine
Master of Science (MSc). Respiratory Medicine
Fellow (FGCP). Internal Medicine
Fellow (FGCP). Internal Medicine
Programs + Specialties
Consultant Physician/Pulmonologist and Senior Lecturer
Research Interests
Respiratory Diseases
Training + Education
University of Ghana Medical School / West African College of Physicians / Imperial College of Science, Technology and Medicine / University of London UK / Ghana College of Physicians and Surgeons
Language(s)
English, Twi, Ga