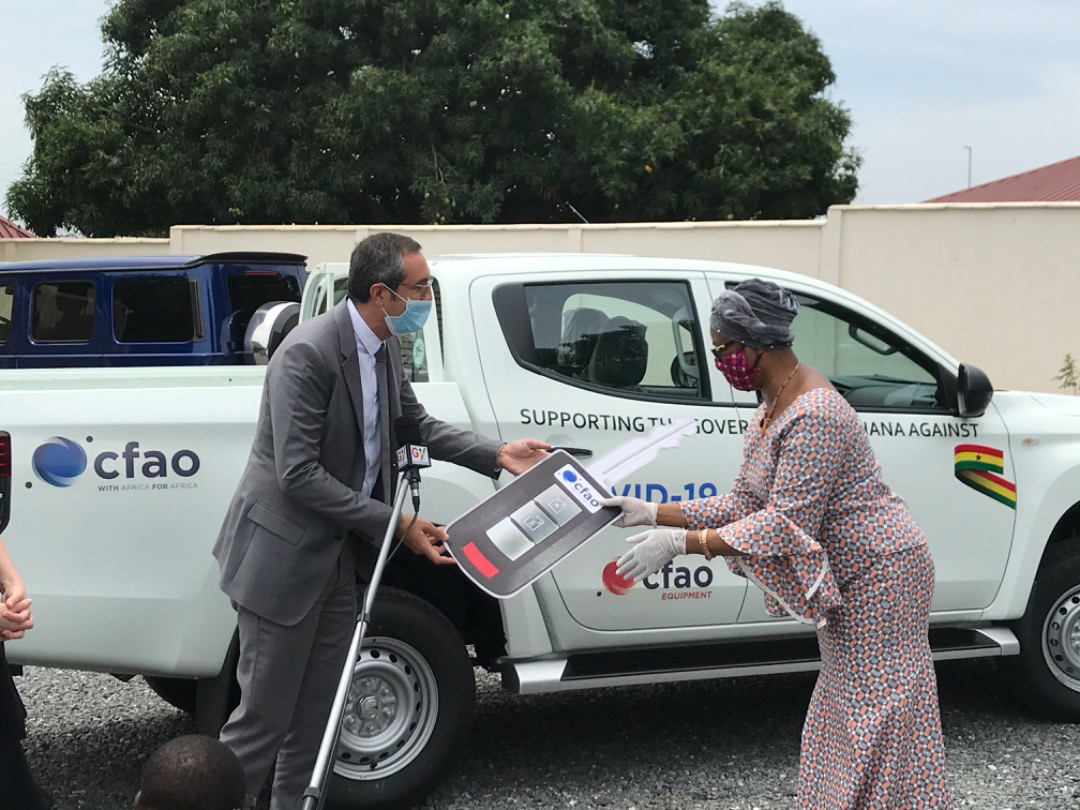 CFAO Group, a leading distributor in Africa and the French overseas territories have donated two Mitsubishi L200 pick-up trucks to the COVID-19 National Trust Fund to support their efforts and mandate in the national effort to stop the spread of COVID-19 in Ghana.
At a ceremony, Paulo Fernandes country delegate of the CFAO Group in Ghana, presented keys to the lead trustee, Chief Justice (Rtd) Sophia Akuffo who noted that these two vehicles have come in at a strategic time in the fight against the Covid-19 pandemic in the country. The vehicles will be utilized by the Nuguchi Medical research Laboratory.
Euracare Ghana is a wholly owned subsidiary of Eurapharma, the CFAO Group's healthcare arm situated in Accra, as a Medical Facility with fully integrated advanced Diagnostic systems and Cath Lab.
www.eurapharma.com
www.euracare.com.gh
www.cfaogroup.com