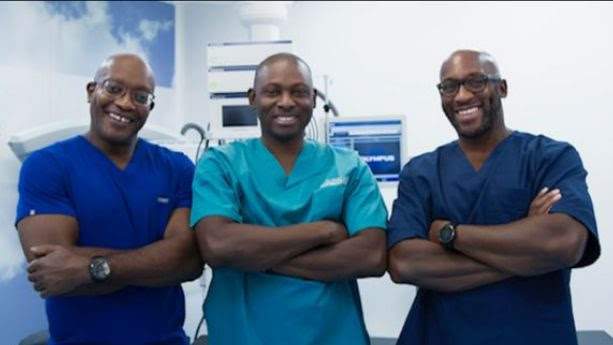 Euracare Monthly Digest
Welcome!
We are delighted to bring you the latest updates from June and provide an exclusive glimpse into what lies ahead in this edition of the Euracare Monthly Digest. Moreover, we have compiled a wealth of invaluable health tips and noteworthy news to ensure you are well informed and kept abreast of the latest developments. Stay tuned and enjoy the reading!
Bienvenue!
Nous avons le plaisir de vous faire parvenir notre newsletter mensuelle. Vous trouverez une version française au sein de chaque section. Bonne lecture!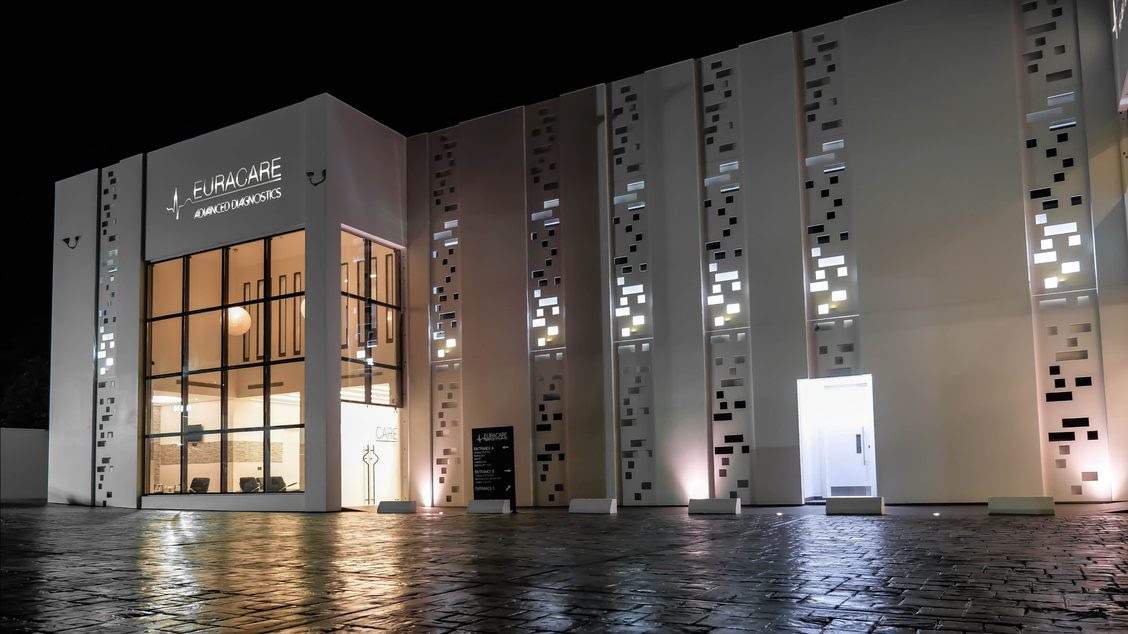 Facility News
Medical Tourism
Euracare and Waspito Collaborate
Euracare and Waspito Collaborate to Improve Healthcare in Africa
We are excited to announce our partnership with Waspito, an innovative telehealth app making a significant impact in Cameroon and Côte d'Ivoire. Together, we are committed to expanding access to high-quality healthcare services on a regional level.
Euracare et Waspito collaborent pour améliorer les soins de santé en Afrique 
Nous sommes ravis d'annoncer notre partenariat avec Waspito, une application de télémédecine innovante qui a un impact significatif au Cameroun et en Côte d'Ivoire. Ensemble, nous nous engageons à étendre l'accès à des services de santé de haute qualité au niveau régional.
Ghana | Nigeria
Doctor's Consultation Calendar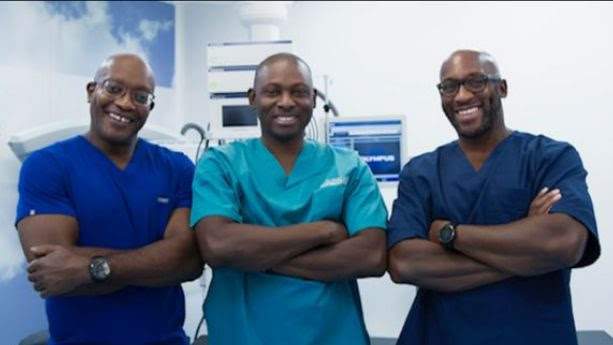 See the Doctor When You Want! 
Euracare is now offering you absolute convenience with its newly published Doctor's Consultation Calendar in Ghana and Nigeria. Choose a day that suits your schedule for a personalized consultation with our experienced specialists.
Consultez quand vous voulez! 
Euracare vous offre désormais une commodité absolue avec son nouveau Calendrier de Consultation des Médecins au Ghana et au Nigeria. Choisissez un jour qui convient à votre horaire pour une consultation personnalisée avec nos spécialistes.
En savoir plus: Ghana | Nigéria
Insurance Coverage Options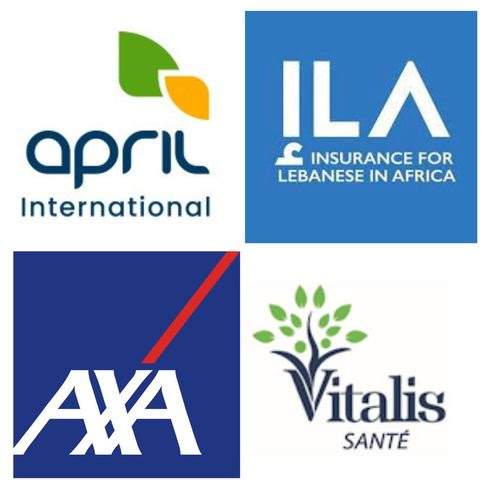 Euracare Expands Insurance Coverage Options 
Euracare is pleased to inform the public that we have recently approved Axa, ILA, Vitalis, and April International as accepted insurance providers in Ghana and Nigeria. Patients can now benefit from these additional insurance coverages when receiving healthcare services at Euracare.
Euracare étend les options de couverture d'assurance 
Euracare a le plaisir d'informer le public que nous avons récemment approuvé Axa, ILA, Vitalis et April International en tant que fournisseurs d'assurance acceptés au Ghana et au Nigeria. Les patients peuvent désormais bénéficier de ces couvertures d'assurance supplémentaires lorsqu'ils reçoivent des services de santé à Euracare.
Ghana
Online Payment Option for Patients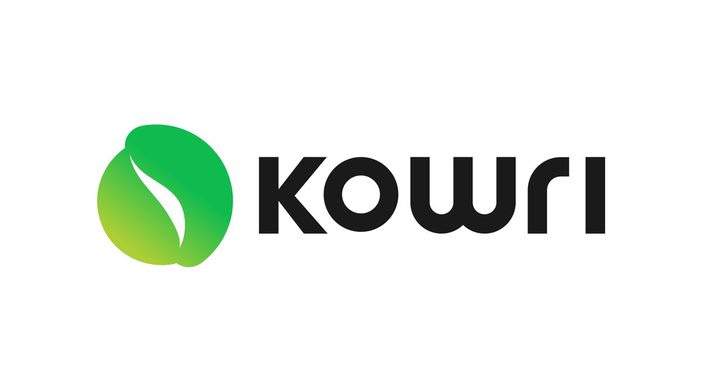 Euracare Ghana Introduces Convenient Online Payment Option for Patients 
Euracare Ghana is excited to announce the availability of online payments, through its partnership with Dreamoval, the provider of Kowri, an online payment platform. Patients can now conveniently make payments using QR codes or payment links through Kowri, accessible from anywhere. The platform supports a wide range of payment methods, including credit cards and local mobile money transfers like MTN and Vodafone.
Euracare Ghana Introduit une Option de Paiement en Ligne Pratique pour les Patients 
Euracare Ghana est heureux d'annoncer la disponibilité des paiements en ligne, grâce à son partenariat avec Dreamoval, le fournisseur de Kowri, une plateforme de paiement en ligne. Les patients peuvent désormais effectuer des paiements en toute simplicité en utilisant des codes QR ou des liens de paiement via Kowri, accessibles depuis n'importe où. La plateforme prend en charge une large gamme de méthodes de paiement, y compris les cartes de crédit et les transferts d'argent mobiles locaux tels que MTN et Vodafone.
Prescription Delivery Service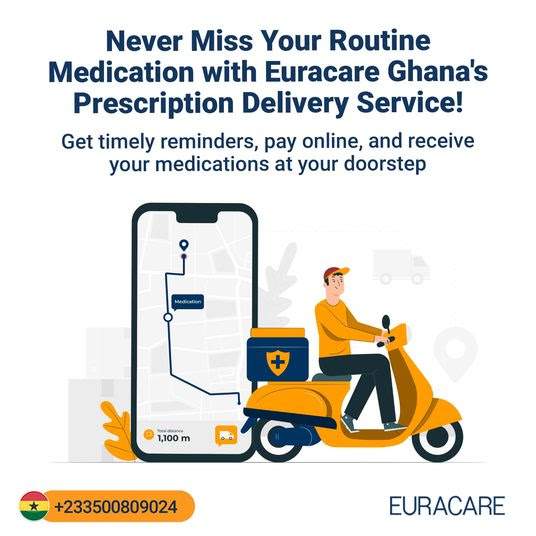 Experience Convenience with Euracare Ghana's Prescription Delivery Service 
Euracare Ghana is here to lend a helping hand with prescription refills, ensuring you never miss your routine prescriptions. Our offer includes timely reminders, secure and convenient payment options, scheduled deliveries, and insurance coverage when applicable. We provide one-month supplies at a time, ensuring cost management. Join Euracare Ghana and embrace the future of healthcare. Terms and conditions apply. 
Profitez de la commodité avec le service de livraison de prescriptions d'Euracare Ghana 
Euracare Ghana est là pour vous aider à renouveler vos prescriptions, garantissant que vous ne manquiez jamais vos prescriptions régulières. Notre offre comprend des rappels en temps opportun, des options de paiement sécurisées et pratiques, des livraisons planifiées et une couverture d'assurance lorsque cela est applicable. Nous fournissons des approvisionnements d'un mois à la fois, assurant une gestion des coûts. Rejoignez Euracare Ghana et embrassez l'avenir des soins de santé. Des termes et conditions s'appliquent.
Fitness and Wellness
Wellness Centre Nigeria
Electro Muscular Stimulation (EMS)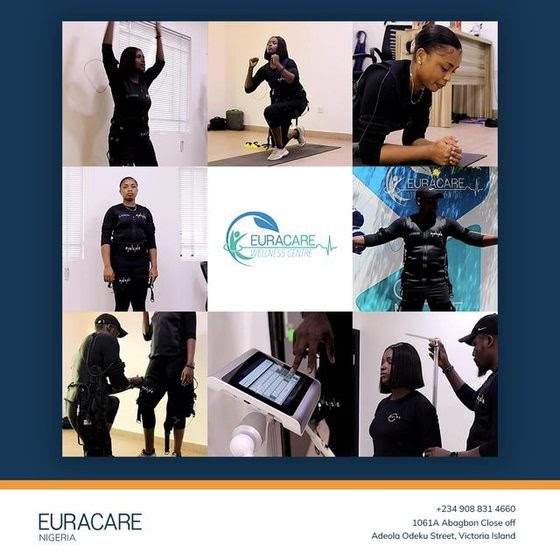 Achieve Quick Workout Results with Euracare's EMS Sessions 
Euracare is transforming the approach to wellness with Electro Muscular Stimulation (EMS). A quick 20-minute session of EMS can give you the same results as a 6-hour workout. If you're looking to build lean muscle, lose fat, or boost your energy levels, Euracare's EMS is the way to go. 
Obtenez des Résultats Rapides avec les Sessions EMS d'Euracare 
Euracare transforme l'approche du bien-être. Une session de 20 minutes d'électrostimulation musculaire (EMS) peut vous donner les mêmes résultats qu'un entraînement de 6 heures. Si vous cherchez à développer des muscles maigres, à perdre de la graisse ou à augmenter votre niveau d'énergie, l'EMS d'Euracare est la solution.
Bariatric Surgery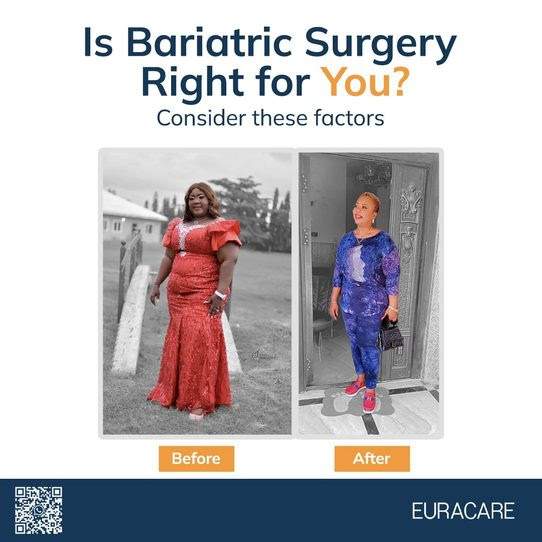 Transform Your Life with Effective Weight Loss Surgery 
Bariatric surgery is a safe, proven option for people on their weight loss journey. At Euracare Nigeria, under the expert guidance of Bariatric Surgery Specialist Dr. Okaro, you'll receive personalized care and support to help you achieve significant weight loss, improve your health, and embrace a brighter future.
Transformez votre vie avec une chirurgie bariatrique efficace 
La chirurgie bariatrique est une option sûre et éprouvée pour les personnes qui sont sur leur parcours de perte de poids. Chez Euracare Nigeria, sous la guidance experte du spécialiste de la chirurgie bariatrique Dr. Okaro, vous recevrez des soins et un soutien personnalisés pour vous aider à atteindre une perte de poids significative, améliorer votre santé et embrasser un avenir plus radieux. 
Events and Community
Nigeria
Democracy Day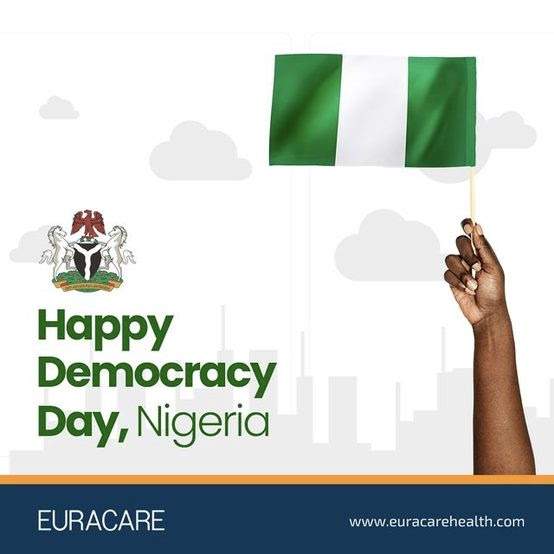 Euracare Nigeria Celebrates Democracy Day 
Euracare extended warm wishes to Nigerians on Democracy Day, celebrated on June 12. Euracare acknowledged the significance of this day and hoped for continued progress, prosperity, and unity for the Nigerian people. 
Euracare Nigeria Célèbre la Journée de la Démocratie 
Euracare a adressé des vœux chaleureux aux Nigérians à l'occasion de la Journée de la Démocratie, célébrée le 12 juin. Euracare a reconnu l'importance de cette journée et a exprimé son souhait de progrès, de prospérité et d'unité continus pour le peuple nigérian.
Ghana
Euracare Ghana Hosts Students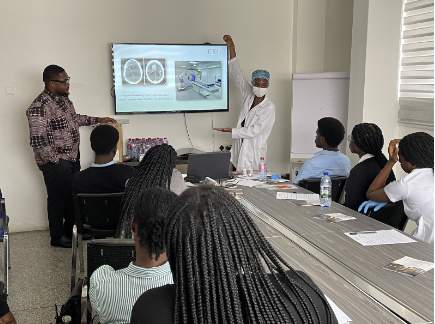 Euracare Hospital Hosts Promising Students for Shadowing Program in Medical Fields 
Euracare Ghana welcomed 20 aspiring students from Ghana International School (GIS) for an enlightening "shadowing program." This initiative aimed to offer young minds a unique opportunity to explore various facets of the medical field. The students, deeply passionate about pursuing careers in healthcare, were exposed to the hospital's clinical pharmacy, clinical laboratory, and radiology services.
L'hôpital Euracare accueille des étudiants prometteurs pour un programme d'observation dans les domaines médicaux 
Euracare Ghana a accueilli 20 étudiants ambitieux de l'école internationale du Ghana (GIS) pour un enrichissant "programme d'observation". Cette initiative visait à offrir aux jeunes esprits une opportunité unique d'explorer différentes facettes du domaine médical. Les étudiants, passionnés par une carrière dans le domaine de la santé, ont été exposés aux services de pharmacie clinique, de laboratoire clinique et de radiologie de l'hôpital.
Ghana
Euracare Ghana Event Sponsorship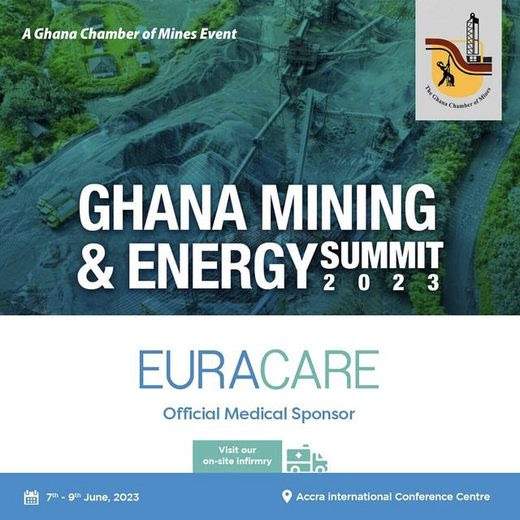 Euracare Ghana Supports Ghana Mining and Energy Summit 2023 
Euracare Ghana was honored to be the official medical sponsor of Ghana Mining and Energy Summit 2023. The event witnessed the participation of 12 mining companies, 8 contract mining companies, 3 exploration companies, as well as 59 affiliate companies and 11 associate institutions.
Euracare Ghana soutient le Ghana Mining and Energy Summit 2023 
Euracare Ghana a été honoré d'être le sponsor médical officiel du Ghana Mining and Energy Summit 2023. L'événement a vu la participation de 12 sociétés minières, 8 sociétés minières contractuelles, 3 sociétés d'exploration, ainsi que 59 sociétés affiliées et 11 institutions associées.
Medical Tourism
Webinar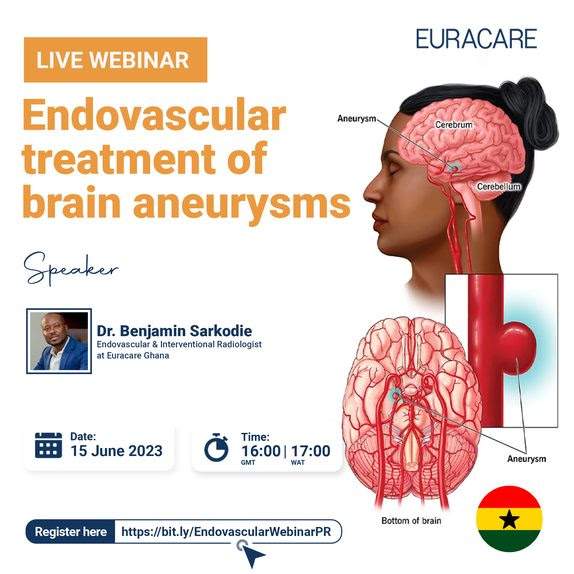 Webinar: Endovascular Treatment of Brain Aneurysm 
Thank you for attending our educational webinar with Dr. Benjamin Sarkodie on Endovascular treatment of Brain Aneurysms. If you missed it catch up via the link below. 
Webinaire : Traitement Endovasculaire des Anévrismes Cérébraux 
Merci d'avoir assisté à notre webinaire éducatif avec le Dr Benjamin Sarkodie sur le traitement endovasculaire des anévrismes cérébraux. Si vous l'avez manqué, vous pouvez le rattraper via le lien ci-dessous. 
Special Packages
Ghana | Nigeria
Father's Day Promotion
Limited-Time Promotion: Invest in Your Well-Being with Euracare's Well-Man Screening 
Euracare is here to support men's well-being with our Well-Man Screening. This comprehensive health check-up is tailored specifically for men and is designed to help detect potential health risks in liver, kidney, and thyroid functions. For Fathers' Day this year, we ran a promotion on this service, gifting our patients some free additional services. The promo runs until 15th July at both of our facilities in Ghana and Nigeria. 
Investissez dans Votre Bien-être avec le Check-up Well-Man d'Euracare
Euracare est là pour soutenir le bien-être des hommes avec notre bilan de santé pour hommes. Ce bilan de santé complet est spécialement adapté aux hommes et vise à détecter les risques potentiels pour la santé liés au foie, aux reins et à la thyroïde. Pour la fête des pères cette année, nous avons lancé une promotion sur ce service, offrant à nos patients quelques services supplémentaires gratuits. La promotion est valable jusqu'au 15 juillet dans nos deux établissements au Ghana et au Nigeria.