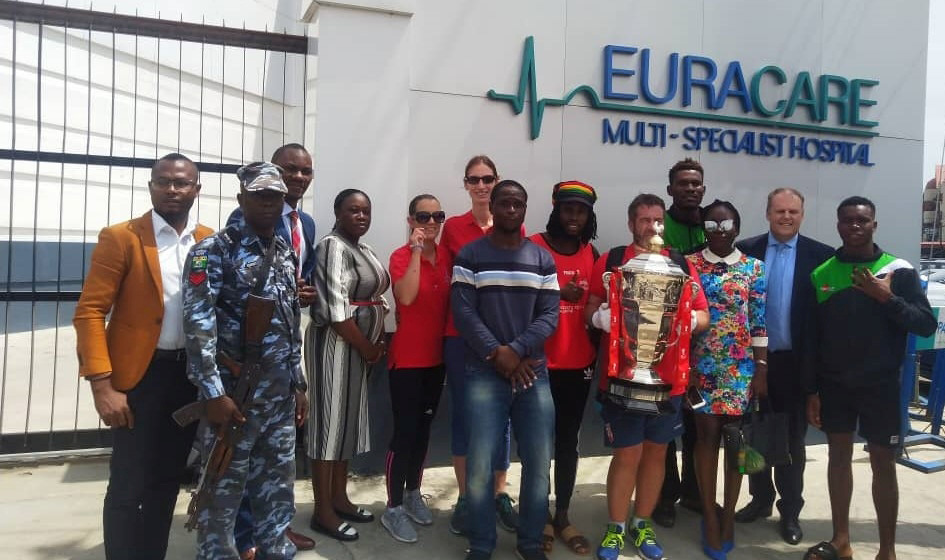 Euracare Multi-Specialist Hospital is a proud sponsor of the Nigerian Rugby League Association who hosted 2019 MEA Rugby League Championships, the first time held in West Africa. The championships featured teams from other African countries including Morocco, Ghana, and Cameroon.
The Rugby League World Cup legendary trophy, The Paul Barrière Trophy was brought to Euracare Multi-Specialist clinic during Championship events in Lagos.
World-class performance on the rugby field requires world-class fitness, medical clearance, diagnostics, treatment, and rehabilitation services. Euracare Multi-Specialist Hospital is fully equipped with cutting edge medical imaging technology (MRI, CT, ECG and cardiac catheterization laboratory) and internationally trained specialists, that can provide 24/7 service for an extensive range of medical conditions and diagnostics notably in the fields of cardiology (congenital and acquired cardiac disorders), radiology, neurology, orthopaedics, general surgery, gastroenterology, gynaecology, family medicine, urology and many more.
http://nigeriarugbyleague.org/